Table Top Warming Cabinet/ Blanket Table Top Warming Cabinet

Print
Description
GE-2442 for warming of infusions, gel etc. Pre-set to 42⁰C.
GE-2470 for warming of blankets, towels etc. Pre-set to 60⁰C.
Detailed information
Kanmed Table Top Cabinet Features:
• High Quality – 2 year warranty
• All stainless steel
• Very low running and maintenance costs
• Long lifetime
• Very well insulated
• Very low energy consumption
• Quiet
• Easy to clean
• Magnetic door handle
• Made in Sweden
Article number: GE-2442/ GE-2470
Technical Data:
Ordering number: GE-2442 For infusions, gels, etc. GE-2470 For blankets, towels etc
Pre-set to max temp 42⁰C GE-2442, max temp 60⁰C for GE-2470
Outside measures: D 52 x W 51 x H 62 cm
Inside measures: D 47 x W 43,5 x H 47 cm
Inside volume: About 96 litres
Weight: About 35 kg
230 V AC Grounded. Max power 400W.
Average power consumption 50W
Material: Stainless steel, safety glass. Rubber feet
Stackable, max two (2).
Two Shelves on stainless glides. Easy to remove for cleaning.
The door is left hung but can easily be changed to right hung.
Electronic temperature regulation with acoustic high temp alarm. Can be programmed to desired max temperatures which then can be blocked. Mechanical over temperature relay as extra safety. Built in safety thermostat inside the heating element as additional safety.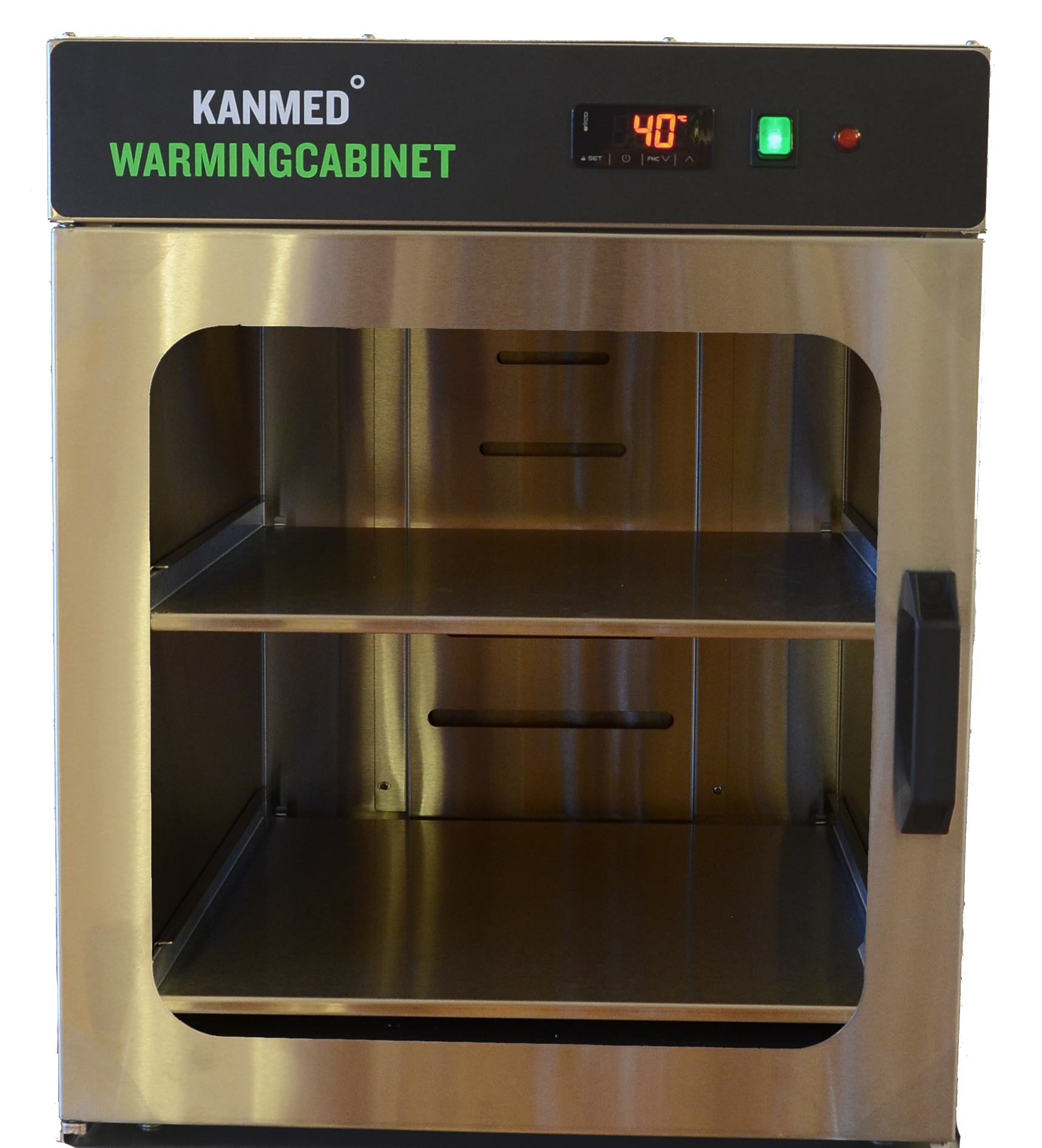 Hover the image to zoom in for more details
Back