BabyBed Standard

Print
Description
A high-quality Baby Bed with 5 years limited warranty. Practical and convenient for the care of new born and premature babies.
A stable bed with tilt and a hand rail that runs around the entire bed. The hand rail holds accessories while it also protects the bed. The unique "push down" side walls are easily removed for cleaning as well as the Baby Tray and Mattress. It is the choice for an ergonomic BabyBed. Perfect for getting babies quickly out of the incubator.
Detailed information
Electrical height adjustment with foot pedal.
Bed Tray Inner Dimensions: L 695mm, W 475mm, H 100mm
Side walls height: 290mm
Tilt: About 17 degrees (+ - 17 degrees option)
Mattress: Soft foam sealed
Tent: Washable 60 degrees. Several patterns available.
Under "Downloads" you will find the brochure with all Technical data.
Article number: BB100
There are 11 versions of the Kanmed Babybed available. With the accessories you can order the version you need. For example, foot pedal for height adjustment, left, right, front, (or all 3 ), replace storage boxes with shelves, rear mount kit, with or without side rails, Twin versions, etc.
Kanmed BabyWarmer is best mounted under the bed on the standard holder.
You will find all accessories on this web page.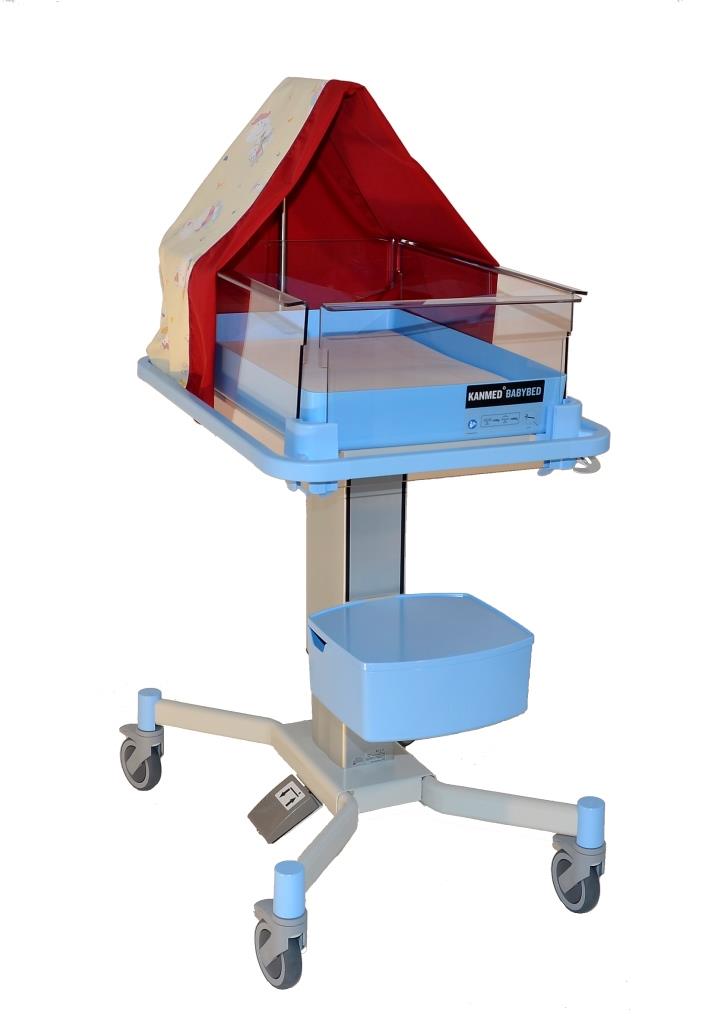 Hover the image to zoom in for more details
Back