Water Mattress 4.5 l

Print
Description
The Water Mattress is made of strong and phthalate free soft plastic.
Detailed information
Weight: 0,5 kg
Dimensions
Length: 60 cm
Width: 27 cm
Volume: 4,5 to 5 litres of water
Material
Phthalate free PVC
Includes 1 bottle of 10 water conditioner tablets.
5 tablets are needed for each water change (1 per litre).
Article number: BW-50-003
Has stablising walls to reduce water movement and to allow tilt whilst keeping the thickness.
Large filling cap.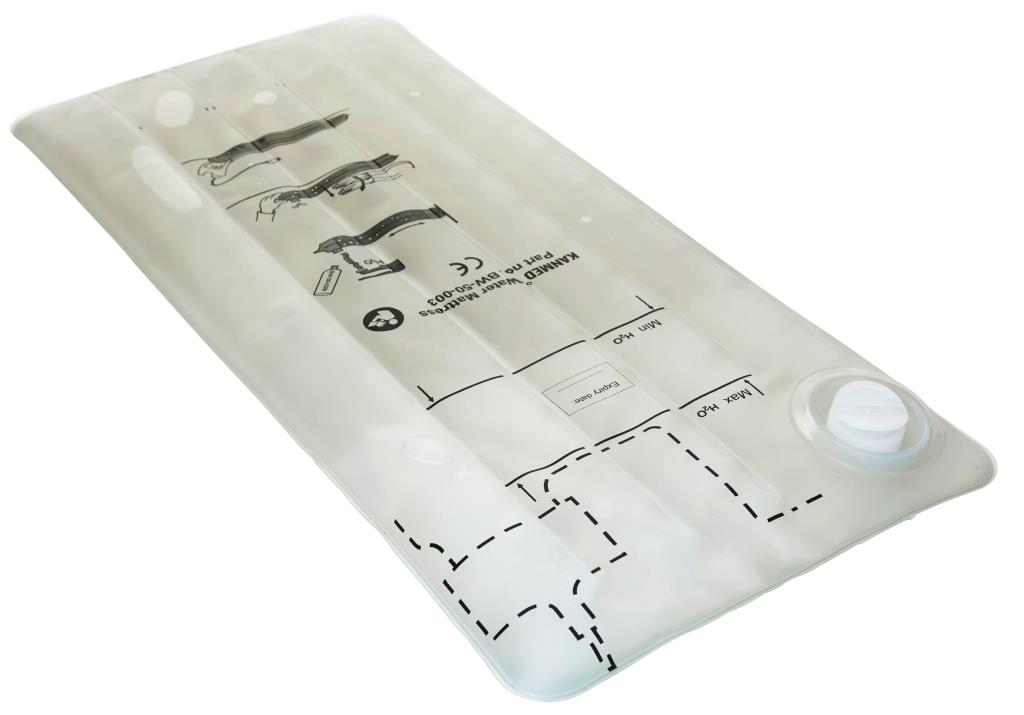 Hover the image to zoom in for more details
Back