Combination Warming Cabinet

Print
Description
Kanmed Combination Cabinet has 2 compartments: The upper for Textiles/Blankets and the under for fluids, gel pads and other items you may want to warm.
Detailed information
Kanmed Combination Cabinet for Fluids and Blankets. Perfect when you want both blankets and fluids close to your working stations. Also very suitable for smaller Clinics and veterinary hospitals.
See "Downloads" for a brochure with full Technical data.
Article number: GE-2350D
Temperature:
Fluid compartment: 35 - 50⁰C. Factory preset max 42⁰C
Blanket compartment. 35 - 80⁰C. Factory preset max 70⁰C
Temperature settings can easily be changed by a technician or when ordering.
Weight:
About 200 kg with shelves/baskets
Height:
168 cm without feet or wheels
Meassures outside excl feet or wheels:
168 cm / 66 cm / 64 cm
Inner size each compartment:
59 cm / 56 cm / 53 cm (about 160 litres)
Power consumption:
Average 150-250W
Voltage:
230 VAC +- 10% or 115VAC
Material:
Stainless steel. PU insulation.
Double glass door.
Heavy duty Shelves in fluid compartment, roller bearings.
We recommend 4 shelves/baskets in the fluid compartment and 2 shelves in the blanket compartment.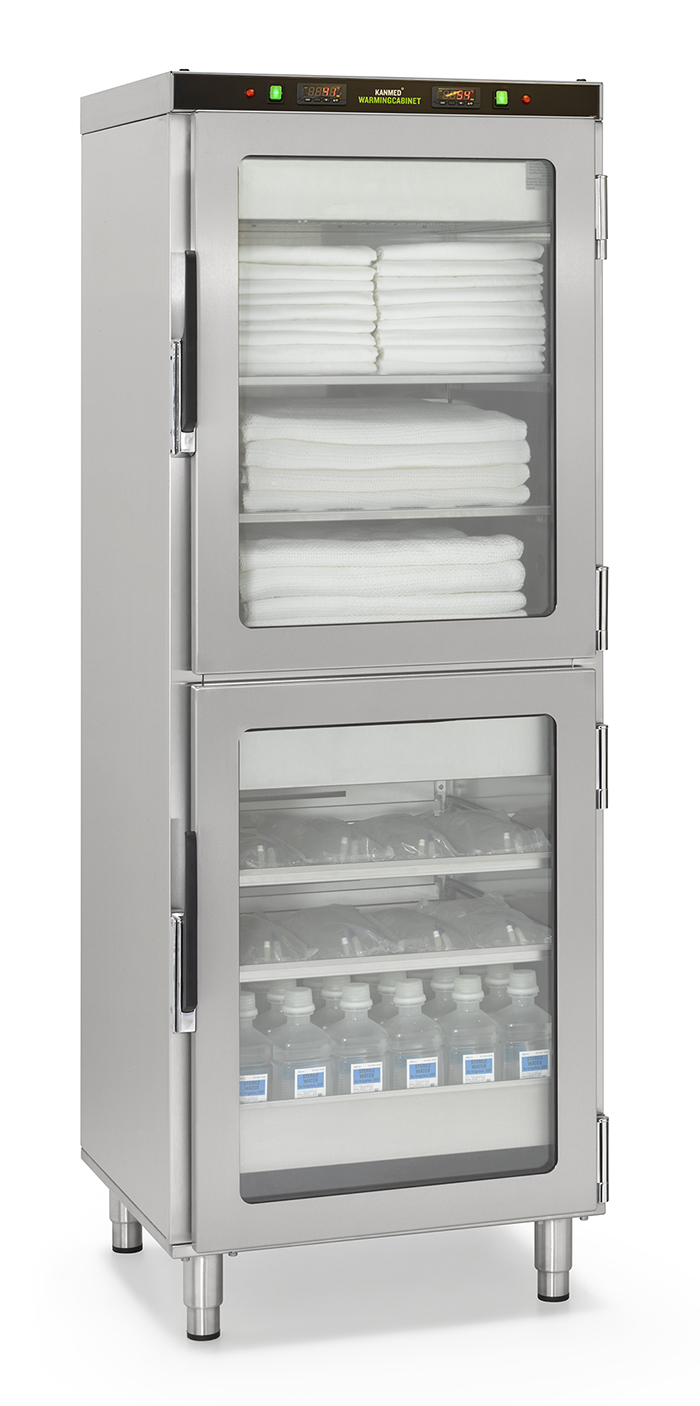 Hover the image to zoom in for more details
Back