Universal Warming Cabinet Large

Print
Description
The Kanmed Universal Warming Cabinet is designed to assist in the reduction of patient hypothermia to increase the patients comfort. The Cabinet is mainly used in the OR surroundings for warming intravenous fluids, dialysis & irrigation fluids, Kanmed Gel Pads and other gel positioning equipment.
Detailed information
Temp range 35º-50ºC.Preset to 42ºC as max. Temperatures can be changed and locked
Quiet and energy efficient.
The cabinet has either height adjustable feet or lockable wheels.
Note! The cabinet is sold without shelves or baskets but prepared for mounting of max 10 shelves /baskets.
See "Downloads" for a brochure with full Technical description.
Article number: GE-2350L
Weight
About 200 kg with shelves or baskets
Height: 168 cm without feet/wheels
Inner size:
140cm / 56 cm / 53cm (about 415 litres)
Outer size:
168cm / 66 cm / 64 cm
Power consumption:
100-200W
Voltage:
230 VAC +- 10% Also available 115VAC
Material:
Stainless steel
Insulation: PU
Double glass door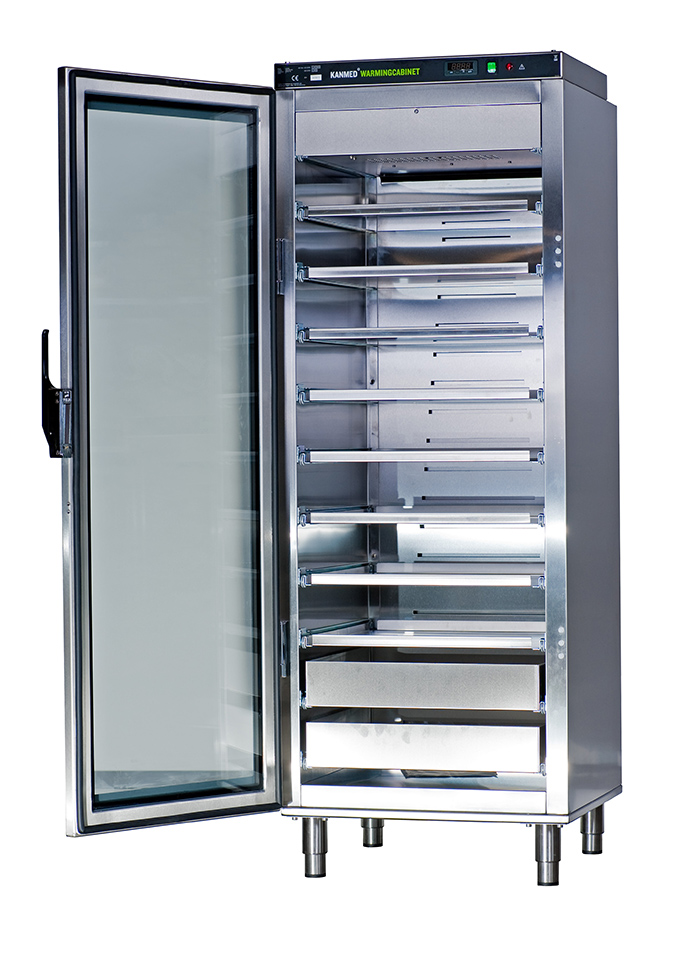 Hover the image to zoom in for more details
Back